Is Your Child Stressed About Tests or Exams?
Unfortunately stress is becoming more common in young people and one of the main reasons is due to an increase in pressure to perform well in SATS and higher education exams. Parents also suffer when they have tried everything to help, but cannot find a solution. A cycle of stress between parent and child can then begin and become difficult to break.
I provide a gentle, easy to use and highly effective stress relieving technique for children age 10 + who are displaying signs of stress due to tests or exams.
Signs of Stress in Children
Children display stress in different ways of course, but the most common ways include short term behaviour changes such as mood swings, changes in sleep pattern, bed-wetting, nightmares and other physical symptoms such as stomach aches and headaches. Some children withdraw and become difficult to reach.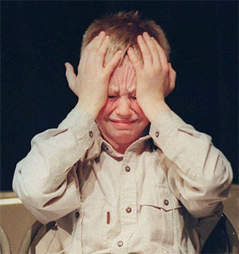 People often find stress hard to talk about because they may feel embarrassed or weak. Young children especially may find it difficult to understand because of their limited experience. They might not talk about feeling stressed, using other ways to describe how they feel such as scared, sad or worried. In particular they might worry about failing.
Helping Your Child Cope
Most parents have the skills to deal with their child's stress. The best way I have found is to simply listen to their worries without trying to fix anything. My own children usually respond better when I do this.  All they really want is a listening ear and a hug.
If you have tried this but it isn't quite enough, books can help.  Young kids identify with characters in stressful situations and learn how they cope. Have a look at Alexander and the Terrible, Horrible, No Good, Very Bad Day by Judith Viorst and for older children, Starving the Exam Stress Gremlin by Kate Collins-Donnelly.
When kids can't or won't discuss their stressful issues, try talking about your own. This may help them know you are willing to talk about tough topics and that everyone feels stressed sometimes.
If you need help finding resources for your child, consult your doctor or the counsellors and teachers at school.
How I Can Help
If you have taken the steps outlined above but there is no significant improvement in your child's stress, then I can help.
After an initial telephone call with you to determine whether I am the right person to help your child, I will work with you and your child over skype or another similar platform. You will accompany the child on the call and work with me alongside them for the duration of the call.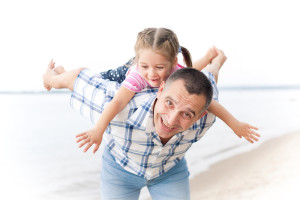 It is important that the parent / carer attends the sessions so that the child feels safe and the parent borrows benefits. Reducing your stress is part of the process which is why you need to be there. This will help break the cycle of stress that sometimes occurs between parent and child.
We will have a maximum of 3 sessions at 30-40 minute each depending upon your child's attention span and what comes up during the session. This should be enough time for you both to have learned the technique and seen an improvement. If no improvement has occurred, it might be time to seek additional help.
Children have less emotional baggage and fewer preconceived ideas about how things should be than most adults, and they tend to respond very well to my approach. My friendly nature puts children at ease and because parents / carers are present everyone feels safe and open to change. All of the children I have worked with to date have enjoyed positive results in a short space of time.
Stress Busting Fee
3 sessions – £150. Fee includes working with one child and one parent / carer during each session.
Workshops
I am available to run workshops for small groups. Please contact me to discuss.
Next Steps?
Use the 'free conversation' pop up box to book a free, no obligation telephone chat to discuss your child's specific issue.  This will help me determine whether my methodology will help your child.