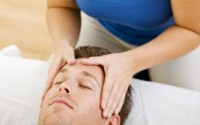 My client has agreed that I can use her coaching experience with Swan Coaching as a Case Study.  To protect her confidentiality, I have changed her name. 
The Challenge
Jane came to me because her complementary therapy business wasn't going anywhere and she was unsure as to what direction to take.  Four years previously, she had decided to leave her employment as a high flying Project Manager in a senior position to pursue other avenues.  She had been successful and well respected in her previous job, but wanted new challenges.
Unfortunately, Jane's new business venture, as a complementary therapist, hadn't proved to be as easy for her as her previous career.  She felt she had tried every avenue open to her to promote her business, but nothing had come of it and she had become despondent and demoralised, and was seriously questioning her career choice.
Just prior to meeting with me, she had been to see someone who had suggested she might make an excellent teacher.  This prospect had never entered her head before now, but the idea had triggered something within her that she thought she may like to research a little further, but wanted some clarity before she found herself potentially on a wild goose chase.
Jane chose to take my Fast Track Career Change Programme in order to help her navigate the choices she needed to make.  At this stage we identified that they included:
Investigating a career in teaching
Re-igniting her passion for her complementary therapy business
Finding another career altogether
Go back to her previous career in business
The Process
The first session was spent understanding some of the motivations that were behind Jane's previous career decisions.  It was clear that she still loved complementary health; she used complementary therapies for her own health and wellbeing and she lit up when she talked about some of her successes as a practitioner.  In addition, the idea of teaching was intriguing her.
At the second session we uncovered her work based values.  This gave rise to a realisation that in order to succeed with her passion, she needed a change of mindset regarding her therapy business.   She had been focusing on the negatives of her situation, rather than what she wanted instead.  She was keen to investigate teaching further as the flexibility could provide a good additional income alongside her therapy work.
By the third session Jane was armed with all the information she needed to pursue a part time career in teaching, and was happy to take all the actions necessary to find out about courses, etc.  Once she had made the decision to access teaching, this freed her to focus on her therapy business in more detail.  We were able to look at who Jane's ideal clients might be, and where she might pitch her business in order to niche in that area.
At the fourth session we were able to focus on Jane's ideal week.  What would the perfect week look like for her?  I helped her bring this to life by tapping into her vivid imagination and ability to look inwards for inspiration.
By the fifth and final session Jane had completed an application to attend college to train as a teacher.  She had also reconnected with an old contact in the City about offering massage therapy on site to a major banking institution as part of their Corporate Wellness Programme.  She had arranged to work on a trial day with one selected site, and if this was successful, the bank would extend the trial to at least two additional sites.  The criteria for success was to achieve 70% re-bookings.
Just after her final session Jane said "I feel positive about my choices and I am very energised to take action at present – so thank you."
The Result
Jane was accepted into a teaching college with a view to undertaking a part time career teaching Business to adult learners.  Alongside this, she achieved 100% re-bookings for the trial at the bank, which meant she has been able to extend her therapy work into the other two sites, leaving her in a strong position to make a bid for even more work at the bank's HQ!
Within the space of 5 weeks, Jane had identified what she wanted and made significant in-roads to achieving it. She is now able to say that for the first time she has a thriving therapy business.
If you would like to re-focus your business, or re-consider your career options, contact Swan Coaching today.  You have nothing to lose and everything to gain!