Thinking about a Career Change?
As a mid-career professional, do you lack fulfilment at work? Are you often overwhelmed? Do you feel stuck in your job but not sure what to do about it?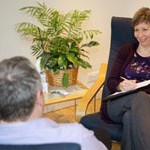 If you are aged 35+ and you want to:
Gain clarity about what you want from your career

Regain your confidence

Find direction and purpose
I can help you!
"I recommend Sandra if you are standing at the foot of your mountain, hill or even a slight gradient, as she will assist you greatly with those first all important steps, and be there to support you on the rest of your journey should you feel you need it." – Mandeep Virdee, Programme Leader
Life has improved for my clients, and it can for you too!
It's never too late to find fulfilment and confidence at work, manage your stress or navigate your life in a way that brings you more of what you want.
If you would benefit from a free, no obligation chat about your specific circumstances and I how may be able to help you, please contact me .
I'm known for my friendly manner as well as my ability to transform the lives of my clients with compassion and the occasional boot up the bum.  Oh, and a healthy dose of humour too!
If you prefer, you can sign up to my monthly newsletter (see the panel on the right). I promise I won't bombard you and you can unsubscribe at any time.
To your happiness,
Sandra