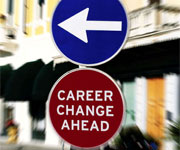 Career Changer The Exploring Possibility Workshop
"Dear Sandra, I dislike all the happy clappy cliches of coaching – But I LOVE what you do! You make what seem like difficult ideas very simple. I am always surprised at how clear and simple the process of insight is with you as a guide. Thank you" GD, Watford.
Pre-booking is essential.  For more information or to book your place please email me at sandra@sandraswancoaching.com.