Is Your Child Stressed About School or Exams?
Naturally you want all the happiness and health your child deserves and when things aren't so good for them, it's painful for you to witness especially if you find you can't access timely and appropriate resources to help.
Unfortunately, stress is more common in young people than ever before. We have never lived in a time where more pressure exists for them to perform well at school and University; where we don't fully understand the ramifications of social media and gaming; where cyber-bullying and grooming live just below the surface of our children's lives and where parents have access to such few professionals able to offer support.
Parents suffer alongside their children when they have tried everything, but cannot find a solution and a cycle of stress between parent and child begins and becomes difficult to break.
I am an experienced coach and Advanced Level EFT Practitioner (Emotional Freedom Techniques) with 18 years experience.  I provide gentle, easy to use and highly effective stress relief  and confidence building techniques for children from Year 6 upwards.
Signs of Stress in Children and Teenagers
We all display stress in different ways of course, but the most common ways include short-term behaviour changes such as mood swings, changes in sleep pattern, bed-wetting, nightmares and other physical symptoms such as stomach aches and headaches. Some children withdraw and become difficult to reach. Teenagers may become more secretive and moody.  In August 2018 the NHS revealed the latest statistics from The Children's Society warning that one in five 14 year old girls choose self harm as a way to release their stress. For a summary of the report click here.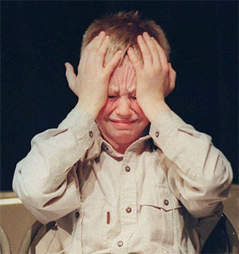 People often find stress hard to talk about because they may feel embarrassed or weak. Young children especially may find it difficult to understand because of their limited experience. They might not talk about feeling stressed, using other ways to describe how they feel such as scared, sad or worried.
If your child has been affected by any of the following, things can be better for them!
School
SATS
Exams
Bullying
Social Media
Helping Your Child Cope
The best way I have found is to simply listen to their worries without trying to fix anything. My own children usually respond very well when I do this.  Sometimes all they want is a listening ear and a hug.
If you have tried this but it isn't quite enough, books can help.  Young kids identify with characters in stressful situations and learn how they cope. Have a look at Alexander and the Terrible, Horrible, No Good, Very Bad Day by Judith Viorst and for older children, Starving the Exam Stress Gremlin by Kate Collins-Donnelly.
When kids can't or won't discuss their stressful issues, try talking about your own. This may help them know you are willing to talk about tough topics and that everyone feels stressed sometimes.
Your GP may be able to offer advice and put you in touch with professional services. Unfortunately, this can be quite a long process as waiting lists for counselling and psychotherapy services can be lengthy.
How I Can Help
If you are at a loss as to how to help your child, the first port of call may not be counselling. Or, perhaps you have tried seeking professional help only to discover help is very limited, or the waiting list is just too long.
If you child is not showing signs of self-harm or suicide, my support may be all that is needed.
After an initial, no obligation telephone call with you to determine whether I am the right person to help, I will work with your child either in person or over the internet.  Depending on the age of the child, you will accompany them during the session and work with me alongside them for the duration. If your child is a little older, you will get to work with me separately.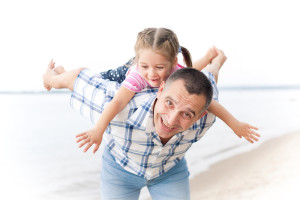 Reducing your stress is part of the process. I will teach you to use the basic elements of the technique I use. This ensures that both you and your child feel empowered and supported with a tool for life, not just during your time with me.
Sessions last 40-60 minutes each depending upon your child's attention span and what comes up during the session.
Children have less emotional baggage and fewer preconceived ideas about how things should be than most adults, and they tend to respond very quickly to my approach. My friendly, relaxed nature quickly puts children at ease and they achieve positive results in a very short space of time.
"I approached Sandra since my 10 year old daughter was experiencing anxiety problems.  She recommended using the Emotional Freedom Techniques (EFT) which I'd never heard of before.

My daughter was a very bubbly, outgoing and lively child but due to a swelling that kept appearing on her neck (involving a few trips to hospital) this caused her anxiety and stress, made worse by an impending school trip that meant she would be away from home for three nights.  School were calling me often and she was very tearful during the day there.  Sandra very kindly offered to help and setup a skype session.  This involved certain words being repeated and Sandra pointed out where to tap so my daughter and I could copy.  My daughter was at ease doing this especially since I was doing it with her too.

The results were instant! 

She even learnt to tap her hand under the table at school so not to draw attention to herself.  This technique was amazing and I liked the way I could use it too.  I found the experience very pleasant and Sandra was only too willing to offer further help if it was needed.  My daughter was back to her lively self within a couple of weeks.

I would definitely recommend this to anybody, Sandra helped my daughter get back on track to become a confident and lively young lady".

Kind regards,

One happy Mum, Sarah R.
Stress Busting Fee
£150 for 3 sessions. My fee includes working with one child and one parent / carer.
Workshops
I am holding a series of three workshops for small groups of parents and children in the lead up to SATS, commencing on Thursday 4th April ,6.45pm at Bushmead Community Hub, Hancock Drive, Luton, LU2 7SF.
£60 for all three sessions
or
£25 per session
Price includes a place for parent/carers.
Pre-booking is essential.
Contact me to arrange.
I am currently working with Stopsley Community Primary School teaching Year 6 students and teachers how to manage stress.  I am keen to work with other progressive schools who wish to offer their pupils access to evidence based, highly effective resilience tools.
After their first session, one class reported that 85% of pupils felt better about their upcoming SATS!
Contact me to discuss running a workshop for your group.
Next Steps?
Click on the pop up box to book a free, no obligation telephone chat to discuss your child's specific issue.  This will help me determine whether my methodology will help your child.
Contact me to arrange a time to discuss.
Safeguarding
I am a member of  AAMET International and work within their Code of Conduct and Ethics.
I hold an Enhanced DBS Certificate.