Do Your Toes Curl When You Think About Pricing Your Services?
'Price With Confidence' Will Banish Your Pricing Jitters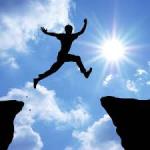 As a female small business owner you may find yourself juggling your time and finances, a lot. You get by, but when you think about pricing your services to achieve a more desirable income that would allow you some guilt free breathing space, you get butterflies in your stomach.
You feel a disconnect between your self worth and the fact that you have years of training and experience behind you. You notice what others are charging, but your inner critic tells you you're not as good as them. Your prices stay put, because frankly you'd rather stick pins in your eyes than raise them for fear that you 'might get found out', or lose clients.
Would things change for you and your business if you could wave goodbye to your fear around pricing?

Could you feel more confident and aligned with your pricing?

Do you want to talk about your pricing without wondering if clients can afford you?
If you answered 'heck, yes!' to any of these questions, my Price With Confidence 3 Step Programme will help you:
1) Banish limiting beliefs around earning a good income
In the safe space that I provide, we will explore your deeply held, often subconscious beliefs around money. You will understand what they are and where they came from and I will help you gently release them so that you can replace with them with new, empowering beliefs. You will now have a more realistic approach to your charges, uncluttered by previous conditioning
2)  Look at / revisit your earning potential
Now that you have broken through your current beliefs around money, you will be able to look at your fees in a different way.  We will look at your current pricing model so that you can make any changes that bring you into alignment with your new beliefs. We will iron out any remaining toe curls and get you feeling confident about your new price point.
3) Work less and earn more
Once your pricing reflects the true value of what you offer, what might open up for you that really matters, that you just don't have time for right now? I will help you explore the possibilities and gain clarity so that you can create your desired outcomes.
BONUS FOLLOW UP 
In addition to your 3 coaching sessions you will enjoy the benefit of a 30 minute follow up coaching call six weeks after your third session. On this call you can tie up any loose ends you may have around pricing, or use it to gain clarity on any other business challenge you may be facing.  Its entirely up to you!
ONGOING SUPPORT
Going through the Price With Confidence Programme, also entitles you to access me via my FaceBook Group, Price With Confidence where you can gain further support or even offer feedback to others who are facing a pricing conundrum.
"Sandra, I can't thank you enough for the amazing session I had with you regarding pricing. I have been struggling with what is of value and what is expensive …and during our session I discovered that I haven't been valuing my business as it should be, in its true sense. I now have the clarity to charge what I know my service is worth and not charge what I think people want to pay!!! Sandra, thank you for setting up Price with confidence. Anyone thinking about doing this, don't think just do it, no regrets" Anjana Peacock, Reflexologist
Your investment: £250
Money Back Guarantee
I'm so confident that you will feel better about pricing your services that I am willing to offer you an immediate, no quibble money back guarantee if you don't!
How will it work?
We will agree 3 x 1 hour 121 sessions at separate intervals to give you time to process in between each one. At your third session we will diary in a further 30 minutes in approximately 6 weeks' time to follow up.
You can choose to work with me face to face in Luton, Befordshire or if you prefer, you can use my personal dial in service over the internet. If you choose this option, your calls can be recorded if you would like.
If you would like to know how the Programme could help you, contact me to chat, or to go ahead and arrange your first session!
---