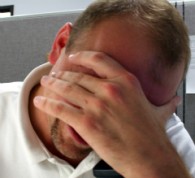 Firstly, you are NOT alone!  Dealing with a crazy world of office politics is up there as one of the most common reasons people give me as to why they want to leave their career.
Interestingly, the Collins online English Dictionary version states after its definition that: "You need to understand how office politics influence the working environment."
I will share here what I think are the two most powerful ways to manage office politics, but of course, there are more I could talk about.  Like for instance how to engage with people effectively and how to influence, etc. This post focuses on two internal and highly relevant factors that are usually present.
It doesn't matter how large or small, most organisations have their own internal politics and at some stage, it is likely you will have to navigate it.
Let's face it when someone uses the term 'office politics' they're often referring to crazy bs that makes no logical sense, and it's something they definitely don't want to be part of.  You'll know the office politics are getting you down if your shoulders tense up as you read these statements:
Your face doesn't fit
You're walking on eggshells
Working relationships are strained
Your input is being undermined
It doesn't feel safe to say your truth
There is an elephant in the room that no-one wants to mention
Many years ago when I was working with a coach to change my career, he told me he believed in me.  I thought he was the only person that did.  Without him, I don't know what would have happened.  Now I recognise that lots of people believed in me. Many of them have since told me how much they were inspired by my actions and my willingness to challenge (albeit a little clumsily at times). I never thought I could rise above the politics. Now I realise I've often been an inspiration to those who want to cut through the bs and make a change.  If I can be that person, so can you
Your Internal Challenges of Negotiating the Crazy World of Office Politics
The two significant challenges that most people face when trying to manage their experience of office politics are the following:
The Fear of Rejection
Yoiks.  Who knows what that feels like? It's painful right. It probably takes you right back to a memory in your childhood. As raw now as it was then. Maybe it was the moment your best mate told you they didn't want to be your friend anymore.  Maybe it was by a parent.  Either way, it's painful stuff.  And, because it's so painful we tend to do anything to stop it happening again.  We put up barriers and protect our tender hearts.  This is a perfectly natural response by the way, and sometimes it plays out in circumstances that have seemingly nothing to do with the original experience.
Q: What has the fear of rejection got to do with navigating the politics at work?
A: Everything.Because if you're not part of the craziness, you'll run the risk of rejection.  As an adult, you run even more risk than a broken heart.  You run the risk of playing into the other big fears you may have namely, a lack of security and stability. You may also be worried about your reputation being jeopardised if you go against the grain.
Powerful Strategy No 1:
Manage your fear of rejection.
You can heal your wounds so that you can make new decisions rooted in confidence and self-belief.  The good news?  You really don't have to spend years on a couch studying your navel.
There are really quick, gentle ways to release painful feelings of rejection that will enable a different perspective on your situation.  Once you are free from the fear, your choices will be based on what you want, rather than what you don't want.
Integrity
An emotive word isn't it. But this is not about challenging other people's integrity, or blaming others for their lack of it. This is about owning your feelings and staying in touch with your own integrity.
When I see clients for their first session, I often refer them to an image. So here goes:
Imagine a roman pillar, with one heavy duty block of stone built firmly and squarely on top of the next, forming a solid structure that (along with others) is best known for holding up a roman building. In my analogy, each of your values is one of the blocks. When the structure is aligned, you feel confident and able to make decisions. When one or more of the blocks, or personal values, in this case, is off centre for whatever reason, the structure feels 'off'.  As a result, you begin to feel less confident about your ability to make decisions and stay true to yourself.
The longer you feel like this, the less and less sure you become of yourself and the less and less likely you are to be able to make empowering decisions or have difficult conversations.  Fear creeps in and paralyses you.
Powerful Strategy No 2:
Get in alignment.
You will be negatively affected by working in an environment that erodes your values.  It may take a while, but it will happen.  If you're putting up with things for now, but not actively doing anything to change your response to what's going on around you, you will be suffering emotionally and maybe even physically as well.  Never ever underestimate the power of alignment or lack of it.
So what do I mean by 'get in alignment'. Firstly refer to the description of the roman pillar above. Then think about what your values are, name them, write them down; then take actions based on them.
It is not always easy, I know.  But do yourself a favour and honour yourself. If you won't, no-one else will.  Who knows, your choices may positively impact someone else.  There may be (and probably are) a whole bunch of people thinking exactly the same as you and are just waiting for one brave soul to the stand in their truth and say what needs to be said, or do what needs to be done.
What Else?
I wanted to focus on the internal aspects of managing office politics in this post, but of course, there are plenty of other things you can do once you are over your fear of rejection. Rest assured that once you've healed your wounds of rejection and once you know your own values, whatever decisions you make will be coming from a wholehearted, centred place. As long as you are kind with your words and your actions have the best of intentions whatever the outcome, it will be the right one.
If you would like to share additional suggestions about other ways to manage office politics in the comments, please do.
How I can help
I can help you gently release your fear of rejection.  One session is usually all it takes.  I can help you identify your values.  I can be your cheerleader even when you think no-one else would be.  I can be your confidente.  I can help you craft difficult conversations. I can help you get clear about what you want instead of what you don't.  I can help keep you on track and focused on what you want.
To talk about your situation, please contact me, or take a look at my case studies where you can read stories about others who have discovered their values and made new, positive and empowering decisions to take control back and go for what they want instead.
To your version of success!
Sandra
business success, Career success, fulfillment at work, fulfilment at work, life coach Bedfordshire, Life Coach Harpenden, life coach Hertfordshire, life coach London, life coach Luton, resilience at work, workplace stress