In Part One, I looked at how overwhelm shows up and why it's so prevalent. I hope that if you've recognised you're in overwhelm, too, that you'll now realise you're not alone. Far from it!
In my experience, one of the challenges with overwhelm is that it feels shameful; no wonder it becomes hidden. In fact in my case, it was so well hidden that I didn't even realise it was there. I wasn't consciously hiding it, though; it was hiding from me!
It couched itself in many guises, including chronic pain, lack of energy, withdrawal, avoidance and procrastination.  Not good for anyone, let alone a life coach.
About 3 years ago I read Brene Brown's bestseller, Daring Greatly, after watching her TED talk 'The Power of Vulnerability'.  I stayed up half the night reading about her studies, which showed how shame and vulnerability are so wide-spread and common.  Her work touched me deeply and I remember thinking, "thank God for that, I'm not alone in my shame".
The challenge was that I didn't know specifically what I was ashamed about.  Sure, I had the 'usual' guilt associated with motherhood and some toe-cringing childhood memories.  But there was more; a deeper recognition of shame that was here and now, but I just couldn't put my finger on it.
As soon as I became aware of my overwhelm, the penny dropped.  I was ashamed that I still didn't feel like a grown up.  I'm nearly 50 for goodness sake, how old did I have to be before I felt like a capable, responsible, coping kind of grown up?
Lack, and its role in our overwhelm
Apart from the obvious information overload, what else is going on for us to feel like we're constantly drowning?  Could it be our constant sense of lack?
As soon as I wake up in the morning my mind chatter starts.  Largely consisting of what I need to get done, and how little time I have to do it in. Lack of time is one of the by-products of our busyness (I've written more about that here).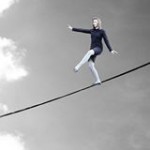 It's hard to resist a scarcity outlook; our lack of time, our lack of money, our lack of job security, our lack of extended family, our lack of community, our lack of spiritual connection.  We've cut ourselves off from the network of support enjoyed by previous generations.  Even if they had little money, they had their family, or their church, and more often than not, they had both.
Now we're on our own, with few relatable role models and no-one to throw us a life jacket while we drown in our sea of busyness, routines and overwhelm.
What's the solution?
For me, the crux is making new and conscious choices. In the end this will make the biggest, long term difference.
I look at this a bit more in Part One, but I'm going to share what's also worked for me, in case you're not quite ready for the change that inevitably comes with new choices.  When I asked my friends, they were happy to reveal what's worked for them, too;
Mindfulness
I mentioned having a spiritual connection; whatever your beliefs, even if you're an atheist, I'm sure you can sense your soul; the part of you that's bigger than you are, that's intangible and indefinable.  If this part of you feels totally and utterly abandoned you might find relief in simply discovering it and connecting with it, via the many mindfulness practices out there, many of which are listed on the internet.
Meditation
Meditation is a practice that I've always struggled with.  Not surprisingly, now I realise; when I'm overwhelmed the last thing I want to do is sit and do 'nothing' for 20 minutes. My impatience gets the better of me! That people prefer giving themselves electric shocks rather than just sit and think http://www.theguardian.com/science/2014/jul/03/electric-shock-preferable-to-thinking-says-study?CMP=twt_gu saddens me but doesn't surprise me!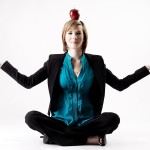 I have a renewed commitment to meditation now, to feeling reconnected with my abandoned soul. I've started to reclaim her and put her back together so that she feels nurtured and cared for on a regular basis. Unsurprisingly I feel so much better!
As an added bonus, taking just 10 minutes out to meditate before my day begins has a strange habit of stretching the day. I won't lie, it's work in progress, but at least I am committed to it now.
If you would like to give it a go, I take a Monday morning on-line meditation at 9.30am (see Free Resources). It's for anyone who'd like to experience it for free with no obligation to continue.  Contact me with your email address and I'll send you the dial in details.
Lists
Lists seem to be a favourite amongst my overwhelmed friends.  For me, they've become about sharing.  I've recently shared my household list with my husband. Now I have a new mantra, 'a list shared is a list halved!'
Saying 'no'
Another one of my friends' favourites.  Saying no takes self-confidence and a great deal of self-worth.  So many of us are people pleasers, finding our value in what we can do for others.  When you're in overwhelm, however, you don't have that luxury. The more we keep doing for others, the more pressure ends up on us.  Practice, practice, practice the art of saying no.
Ask for help
Oh, heck.  Do we have to? Yes, yes we do.
Is this even more difficult than saying 'no'? For some of us, it could well be.  The reason? It means we have to get vulnerable.  Being vulnerable is not comfortable.
If a trusted partner or a friend confided in you that they were feeling overwhelmed, how would you react? You would likely feel honoured that they opened up to you.  Would you feel happy to help them out? So, suck it up and do it.  It will be one of the best things you can ever do for you and for them, I promise.
Avoidance Techniques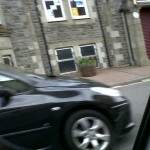 This is a biggie.  We've all done it.  TV, phones, games, work, alcohol, sleeping, procrastination.  You can probably add a few of your own.  Have a think about your top 3 go to avoidance techniques.  Next time you find yourself doing one of them, ask yourself, "what purpose is this activity serving right now?"
If the answer is short term relief, and it feels better than the feeling of overwhelm, then you're probably doing yourself a favour.  If this is a regular go to activity that isn't getting you any further forward, I invite you to go back to the suggestion above and ask for help. Or, you might like to ask another question; 'what needs to happen in order that I seek help?'
How I can help
I've developed Freedom From Overwhelm.  It is a short four week interactive tele-series aimed at anyone who is feeling the stress of overwhelm.  Whether reading this blog has made you realise you have been suffering for years, or whether you're in the process of dealing with a mini meltdown because something has happened, this course will give you the tools you need to manage it. Visit here for dates and more information.
There are genuinely only a few places as we want to keep it personal, so don't leave it too long. Book by Friday 17th July and you'll receive a whopping 25% discount!
If you prefer, I offer a free, no obligation telephone conversation to discuss your overwhelm. Contact me today, I'll be pleased to hear from you.